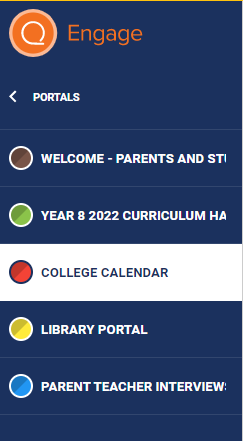 The College Calendar is now accessible via the Portals Menu in SEQTA Engage.
Thank you to the College IT Team for setting up our new live calendar, which can be updated as required.
Parents can still access Chisholm Online – Parent Portal for Absentees via our College website.
We thank parents for their patience with the technological improvements this term.
Mrs Fiona Millimaci
Deputy Administration – Administration