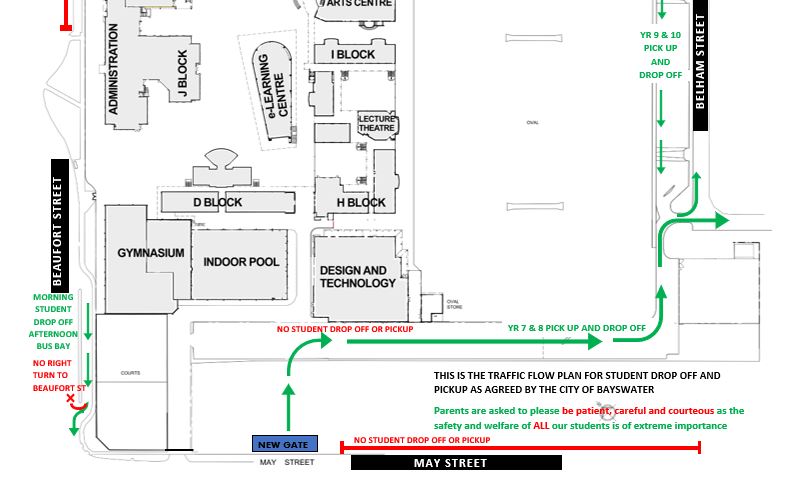 For the safety of our students and to keep the traffic flow at the usual section of the May St carpark, please:
Do not STOP at the 'T junction' NOR TURN LEFT but keep moving right until the parallel bays near the oval to drop off and pick up your child/children.
The bus bays next to staff carpark on May Street ARE NOT for student drop off.
Students are reminded of using the footpath to enter the school (not the driveway).
Thank you for your cooperation.
Ms Taniya Rodrigues
Deputy Principal – Community