This year, our newest members of the College's 97 Club were inducted in a small and private ceremony in the company of members of the College's Executive Leadership Team, Mr Glover – Head of Year 12, 2021 and Mr O'Mara – Careers and VET Coordinator.
Our 97 Club is the re-named 400 Club to recognise the change in calculation for University entrance. Alumni from the Class of 2021 who achieved an ATAR of 97 or higher were invited and inducted into the 97 Club in recognition of their outstanding achievement of being placed in the top 3% of the state and achieving an approximate average of 80% or more in their four best ATAR courses.
We especially congratulate our 2021 College Dux, Gabriel Chavez, for Chisholm's top ATAR achievement of 99.25, out of a possible 99.95. In absenteeism, we also congratulated Eliza Taylor who late last week was awarded the prestigious John Curtin Undergraduate Scholarship, to study at Curtin University. Melanie Pham, our 2021 Head Girl, was also recognised for being awarded a joint scholarship from Chisholm Catholic College and the University of Notre Dame Australia.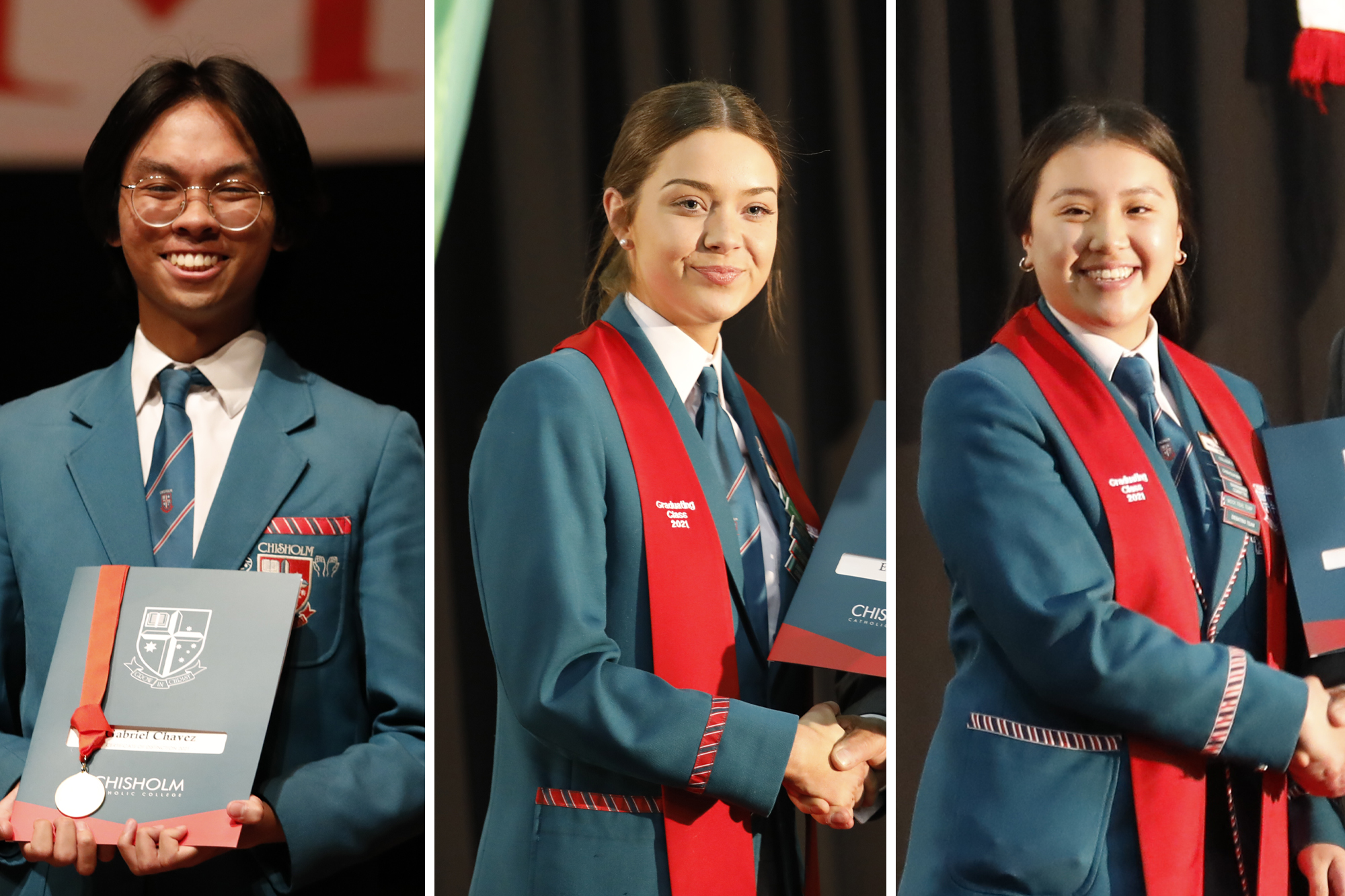 97 Club – Class of 2021
Gabriel Chavez – 99.25
Eliza Taylor – 98.65
Anika Paul – 98.35
Yun Jie Zhuo – 97.70
Mason Rzepecki – 97.40
Tessa Taylor-Walshe – 97.30
Isabella Stewart – 97.25
Damien Wan – 97.15, plus a Subject Certificate of Excellence for Religion and Life ATAR
Samantha Joewono – 97.00
Mrs Nicole Huggins
Deputy Principal – Excellence