Chisholm Catholic College prides itself on developing young student leaders in varied ways, to develop strong service leadership in their daily lives as and when required.
All students are encouraged to nominate to be a student leader and the College provides these roles in a variety of areas. Each year, we have a newly appointed Head Boy and Head Girl, along with their team of Prefects and Assistant Prefects. Year 11 students nominate as Peer Support Leaders. All students are encouraged to stand for election as a House Representative and can also nominate to work on a Student Leadership Committee. Our Sport and Music Departments also appoint student Captains of various co-curricular opportunities. Through all these student leadership avenues, the College seeks to instil the importance of a sense of service to others.
The formal College Student Leadership Group is led by the Year 12 Head Boy and Head Girl, appointed by the Principal each year. They lead a group of ten other Year 12 Prefects and twelve Year 10 Assistant Prefects. The group's primary responsibility is to represent the entire student body at meetings, functions and community events. Each of the Student Leaders are allocated a specific student committee portfolio to plan, coordinate and implement a range of College activities for all students.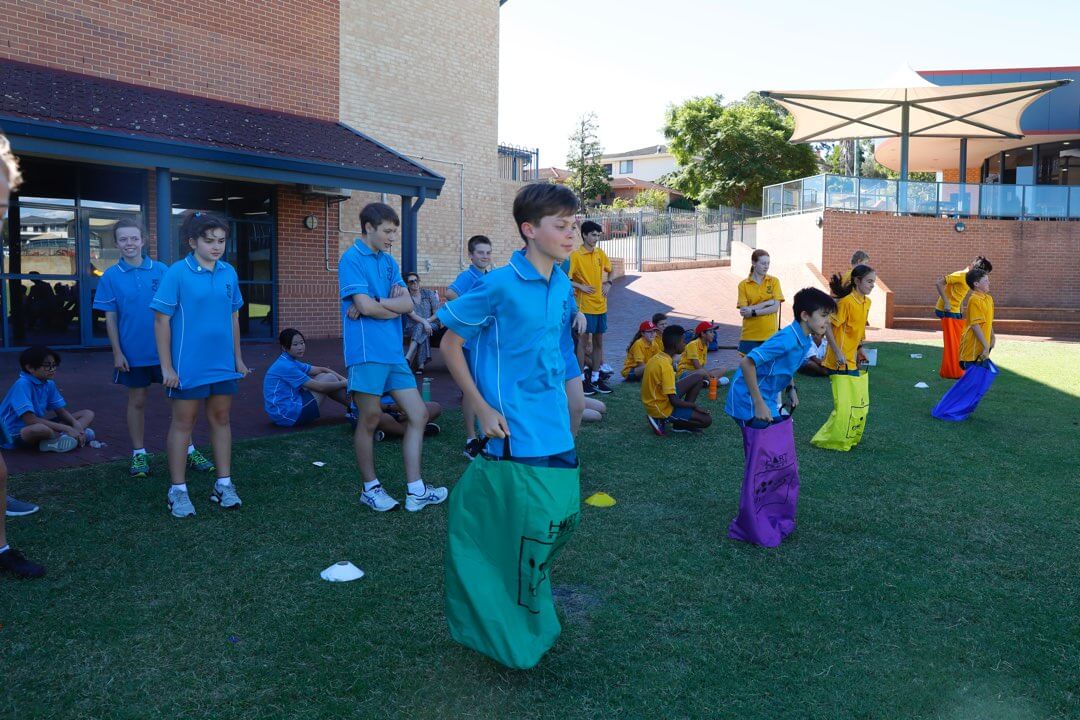 The College Peer Support Programme encourages Year 11 students to mentor and assist each Year 7 student to settle into secondary school. Year 11 students nominate to be Peer Support Leaders to welcome the newest members of our College community. Apart from work on the first day with aspects such as a College tour, allocations of locks and lockers, reading their timetables and setting up their laptops, Year 11 Peer Support Leaders are also present at Recess and Lunch breaks for the first few weeks to facilitate new friendships and to run practical activities. In addition, they run weekly sessions with their allocated students around topics such as study skills, time management, communication techniques and wellbeing activities.
Students in Years 7-12 can be elected as House Representative leaders. House Representatives are peer-elected students from each Pastoral Care Group (PCG). House Representatives in Year 7-9 are elected each Semester, whereas the Year 10-12 positions are held on an annual basis. They meet regularly with their Head of Year to discuss support for their year group in terms of student feedback and suggestions and key year group activities. Each House Representative is also allocated a student committee to actively serve during the year on behalf of the interests of their peers.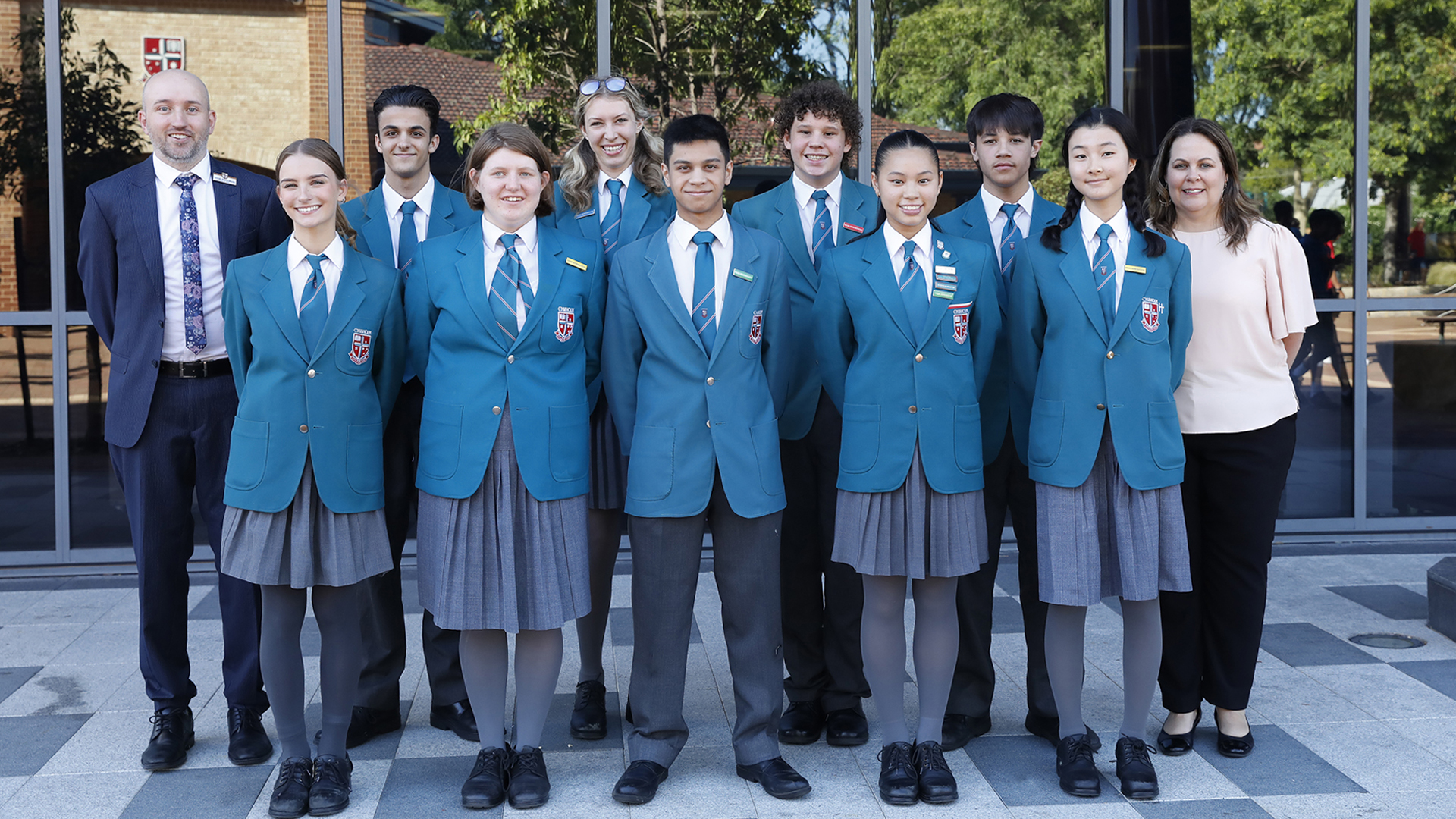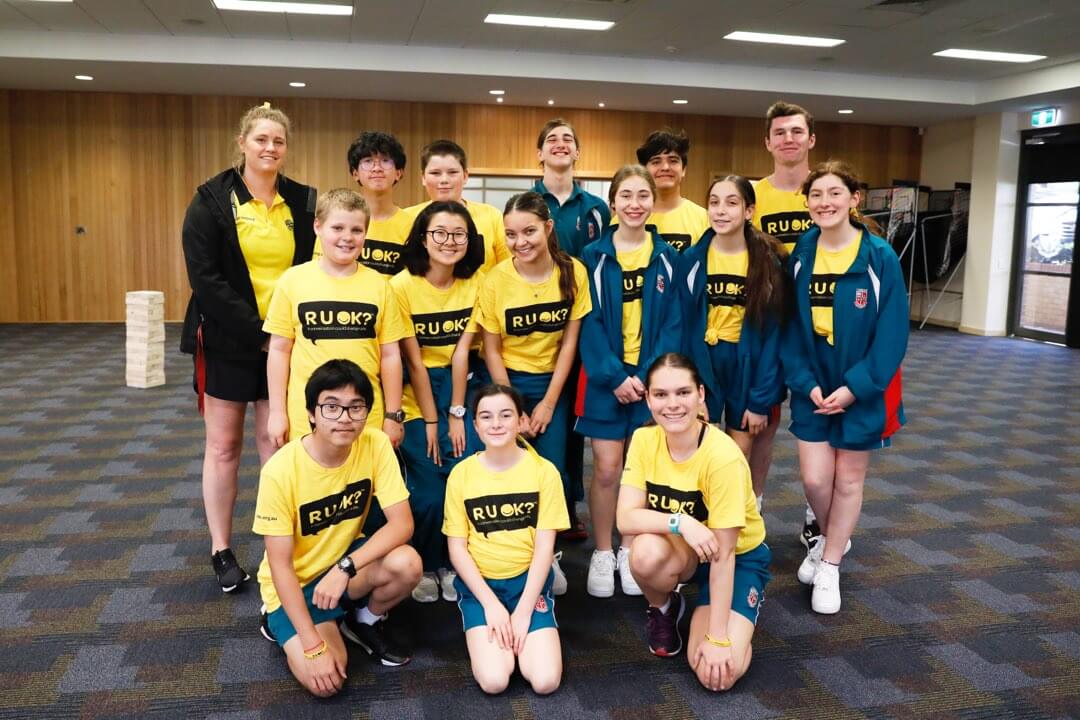 Each of our Prefects lead one of our eleven student committees that are tasked with the coordination and running of many student events and activities during the year. In addition to each of our four House Committees, there are a wide range of student committees to appeal to the many gifts and talents of all our students: Arts, Community Relations, Environment, Liturgy, Social Justice, Sport and Student Wellbeing. Whilst each House Representative is allocated to work with the Prefects, all students at the College are also invited to nominate to serve on one of the student committees. The committees run activities for all students including the Colour Run, R U OK? Day, Chisholm's Got Talent, LifeLink Day Appeal and our sustainability and recycling projects.
The Sport and Music areas appoint student Captains of various groups to lead their peers. Representative ACC teams have opportunities for two Junior (Year 10) and two Senior (Year 12) Captains in Swimming, Cross Country and Athletics each year. The Director of Music also appoints a Year 12 student to captain each of the College Concert Band, Showband and Choir. Their leadership roles include running activities for students at training and rehearsals, assist with the setting up and packing away at events, general motivation of their group and role modelling in terms of attendance and participation.