Chisholm Catholic College opened its doors in 1989 as a result of the amalgamation of St Mark's College and St Thomas Aquinas College. St Mark's evolved from Christian Brothers' High School, Highgate which was established in 1936 and a second campus opened by the Brothers in Bedford in 1959. St Thomas Aquinas College, established by the Dominican Sisters, began in Salisbury Street, Inglewood in 1955.
From 1989 to 2002, the new co-educational secondary College had two campuses. The senior students were located on the original St Thomas Aquinas College site in Inglewood and the junior students at the St Mark's College site in Beaufort Street, Bedford. In 2003 the two campuses were combined onto the Bedford site.
The College was named after Caroline Chisholm, a Catholic social reformer and social justice advocate in colonial New South Wales. Caroline was significant in providing improved living and employment conditions and educational opportunities for migrant families.
Born on 8 May, 1808 in Northampton, England, Caroline received a traditional middle class education. At a young age, she became interested in helping others. Caroline was a quiet but determined young lady. She married Archibald Chisholm, a young army officer, in 1830. She became a Catholic soon after her marriage and remained a committed Catholic for the remainder of her life.
Soon after they were married, she accompanied her husband when he returned to his regiment in India. Soon after her arrival in Madras, India in 1832, Caroline established the "Female School of Industry for the Daughters of European Soldiers" which aimed at providing the girls with future security and self respect.
In 1838, Caroline, her husband and two sons who were born in India sailed for Australia. The family settled at Windsor about 50 kilometres from Sydney and a third child was born in 1839. Caroline again began helping others, this time the young, homeless immigrant girls she saw in Sydney. She was so dedicated to the work that when Archibald was recalled to active army service in China, they decided Caroline and their children would remain in Australia.
After making suitable arrangements to ensure her children were well cared for, Caroline made this solemn vow on Easter Sunday, 1841: "I resolve in every way to sacrifice my feelings, to surrender all my comforts and to devote myself to work I have at hand. I promise to know neither country nor creed but to serve all justly and impartially."
Caroline's work included the establishment of a home for migrant girls in a disused barracks in Sydney and the setting up of an employment registry office. She met the migrant ships, encouraged the girls to stay temporarily in the home and helped them to find employment where they would not be exploited or ill-treated. As a result of Caroline's actions, migrant ships became less crowded; passengers were better fed and female passengers less likely to be harassed by the crew and other passengers. However, her continuing ill health forced her to return to England in 1866 and she died on Easter Sunday, 25 March, 1877.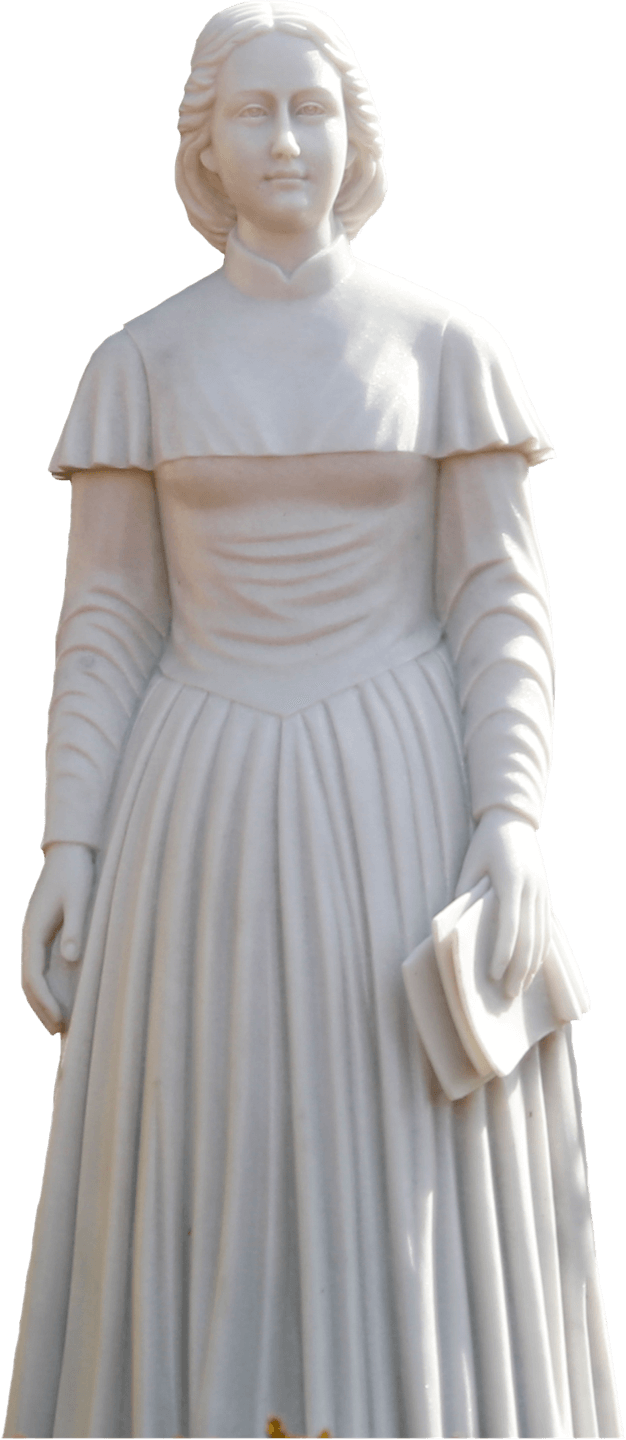 I promise to know neither country nor creed but to serve all justly and impartially.