Tuesday 15 June and Wednesday 16 June saw Chisholm compete in the NAS Finals. Our Year 7 and 8 students performed exceptionally well and everyone gave 100% in their final games for 2021.
The Netballers continued their dominance in all teams and were justifiably crowned Premiers after a dominant season – Well done girls!
Our Year 8 Boys soccer had a comfortable 5-1 win over Sacred Heart that rounded off a wonderful season under coach Mr Cugola, and our Year 8 Badminton team defeated Sacred Heart 3-1.
Special mention goes to our Year 7/8 Girls Soccer team who had to play their final at John XXIII, but showed no nerves as they were comfortable winners after a dominant season.
Our Year 7 Premiers were Netball A and Netball B
Our Year 8 Premiers: Boys Soccer, Boys Badminton, Netball A and Netball B
Combined Year 7/8 Premiers: Girls Soccer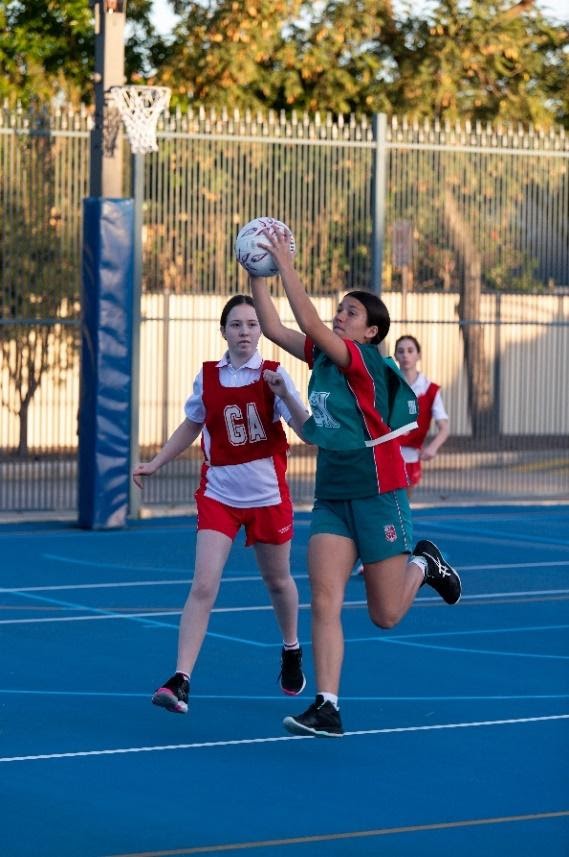 On Wednesday 16 June Chisholm again performed wonderfully well with the Year 9 and 10 teams. There were many highs and lows that inevitably go hand in hand with finals fixtures. The Year 9 Boys soccer overcame a strong Sacred Heart side and showed great resilience in a 2-0 win. Similarly, our Year 9/10 Girls Soccer had a nail biting 1-0 win over John XXIII, and our Year 10 Netball team powered home to beat John XXIII 37-32 in a game of two very skilled and motivated teams.
In Badminton our Year 10 Boys team were dominant 4-0 winners and our combined Year 9/10 Girls team triumphed over Sacred Heart by 3-1.
Our Year 9 Premiers: Boys Soccer and Netball B
Year 10 Premiers: Netball and Boys Badminton
Combined Year 9/10 Premiers: Girls Badminton and Girls Soccer
Congratulations to all our students who took part in NAS sport this term. You can be proud of your achievements.
I look forward to NAS and ACC Athletics in Term 3.
Full results for can be found here: https://www.accsport.asn.au/nas-fixtures
Mr Ralph Heyes
Director of Sport