Congratulations to all students who competed in the Inter-House Cross Country on Tuesday 4 April. It was great to be back to having full numbers in attendance. All students ran 3 x 1km laps around the College and beyond with some very tight and tough competition throughout. The following students were crowned Year Group Champions, while Prendiville took out the title of Winning House in a closely contested carnival.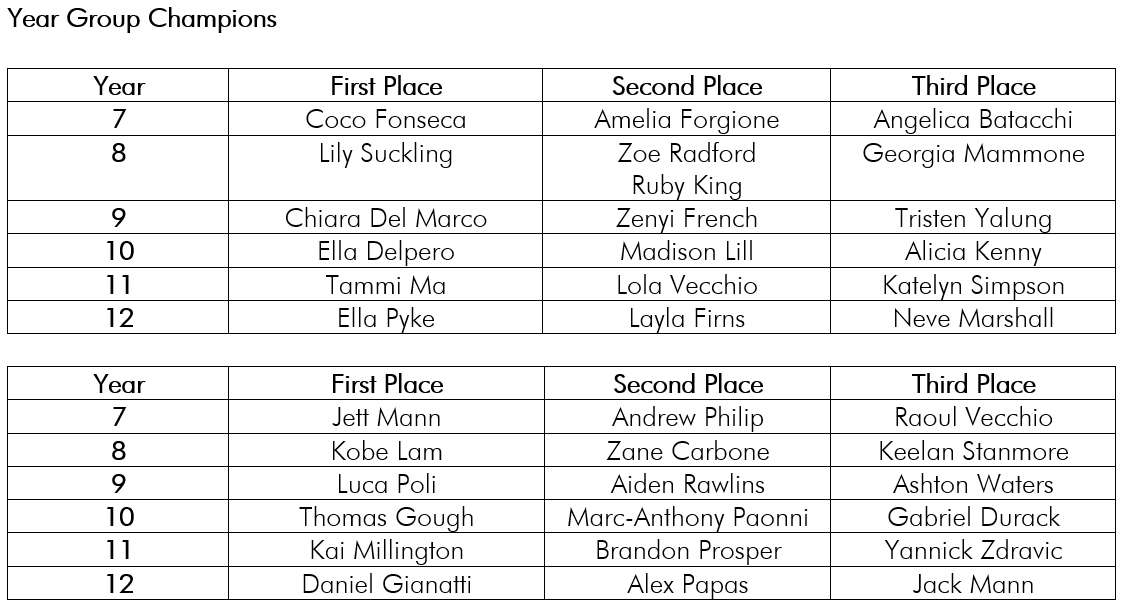 A carnival of this size does not run itself. THANK YOU to the all the staff who worked behind the scenes to ensure the day was a success including Acting Head of PE, Mr Gervase Vlahov; Director of Sport, Ralph Heyes; PE staff member, Rachael McLlheney and Sports Assistants Riley Colborne and Tyler Senge. Special mention also to our Year 11 General PE students along with Year 12 Sport and Recreation students who assisted as course marshals.
Any students who missed the inter-house event are welcome to attend training in Term 2 and push for selection for the ACC inter-school team. Each year group will have six students per gender represent Chisholm at the inter-school race which is a 3km distance for Years 7 and 8 and a 4km race for Years 9-12. Students interested in representing the College at this event are encouraged to keep up their training and fitness over the holidays.
Mr Nic Italiano
ACC Cross Country Head Coach