We were very fortunate to be able to attend the National Schools Constitutional Convention in Canberra during March this year, where we were given the opportunity to discuss constitutional change with other students from around Australia.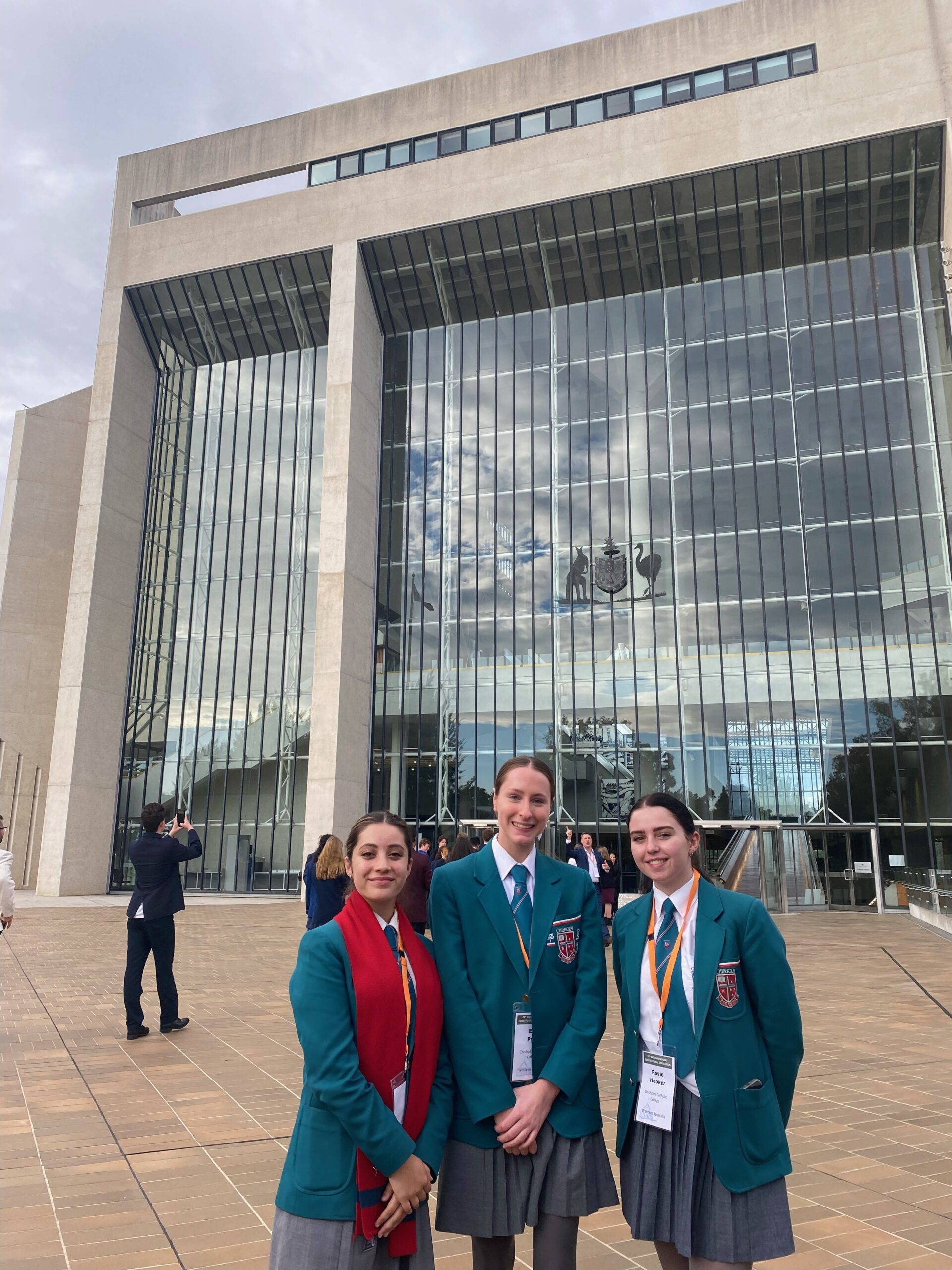 This year's topic was "Is section 128 still a necessary requirement to change such an important document as the Australian Constitution?". We attended Question Time in the House of Representatives at Parliament House, during which we saw two MPs ejected under the Standing Orders and where afterwards we were able to talk to our local members of Parliament and ask them questions. We were also invited to the Governor General's residence, Government House, where we were able to meet His Excellency General the Honourable David Hurley and his wife, Her Excellency, Linda Hurley. We also attended the High Court for dinner.
It was an amazing opportunity where we learned about Australia's political and legal system, specifically about the Constitution, as well as people's opinions surrounding this document, varying from students to senators and professors of political science. We value the knowledge that we have gained from this wonderful experience.  
Imogen Bowran (12P1), Ella Pyke (12K3), Rosie Hooker (12P3)