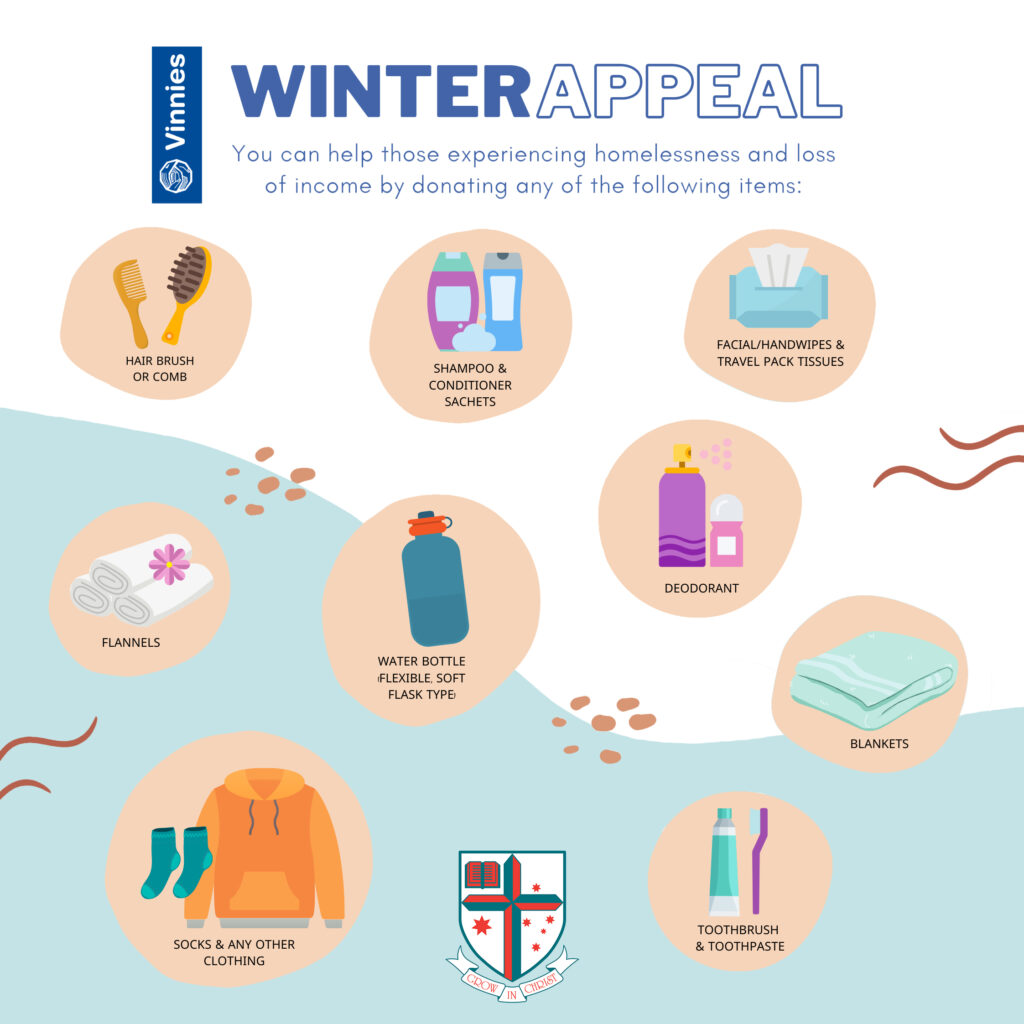 Winter is always a very difficult season for homeless people and families who are financially struggling to meet their basic needs. Reductions in Government assistance (such as JobSeeker and JobKeeper), combined with the tightened rental property market, sadly means that Vinnies are preparing for a spike in people requiring urgent assistance.
Vinnies have requested the following items: backpacks, deodorant, shampoo, hairbrush, travel tissues, hand wipes, soft plastic water bottles, socks, beanies, gloves, blankets, good quality clothes, feminine hygiene products, toothbrush and toothpaste, and gift cards/food vouchers. However, all donations are appreciated. There are collection boxes in the eLearning Centre and the staffroom.
A committee member will be going to PCGs in the morning to help raise awareness for the Winter Appeal.
Students in Years 7-9 can bring in a backpack filled with these items and will earn three hours towards Community, School or Home for their Chisholm Care and Year 10-12 will earn three hours towards School or Home.
Thank you.
Social Justice Committee
Raise Awareness, Raise Hope, Raise Others