You may recall that in Term 1, the Year 8, 10 and 12 students along with their parents/guardians, were asked to complete the School Climate Survey. This is conducted for Catholic schools every two years in partnership with Curtin University and seeks feedback about our College environment and how it can be improved.
In Term 2, NSI (National School Improvement) Partnerships generated feedback reports which have since been analysed by staff from then through to Term 3. Using Learning Area meetings, commonalities became apparent in the data recognising 'Areas to Celebrate' and 'Areas for Growth'. This knowledge will allow for students, staff, teachers and parents to flourish.
Using the College's Vision for Learning as a guide, goals have been established for 2024 because of your valuable input. We are pleased to share with you our Vision in Action and look forward to your continued support as together we grow Chisholm.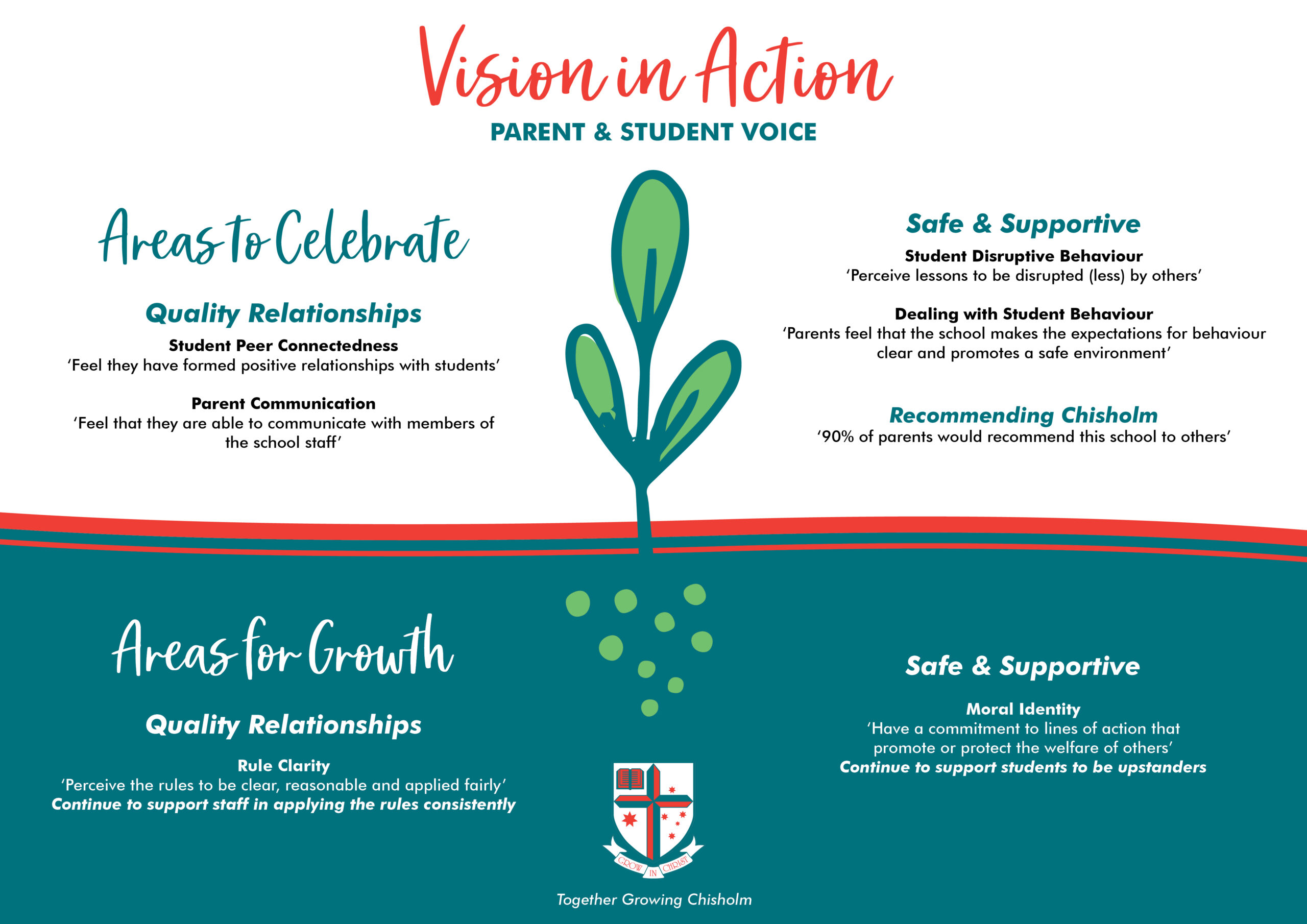 Ms Taniya Rodrigues
Deputy Principal- Community