Congratulations to the students below who were inducted as Year 8 and 9 House Representatives on Wednesday this week.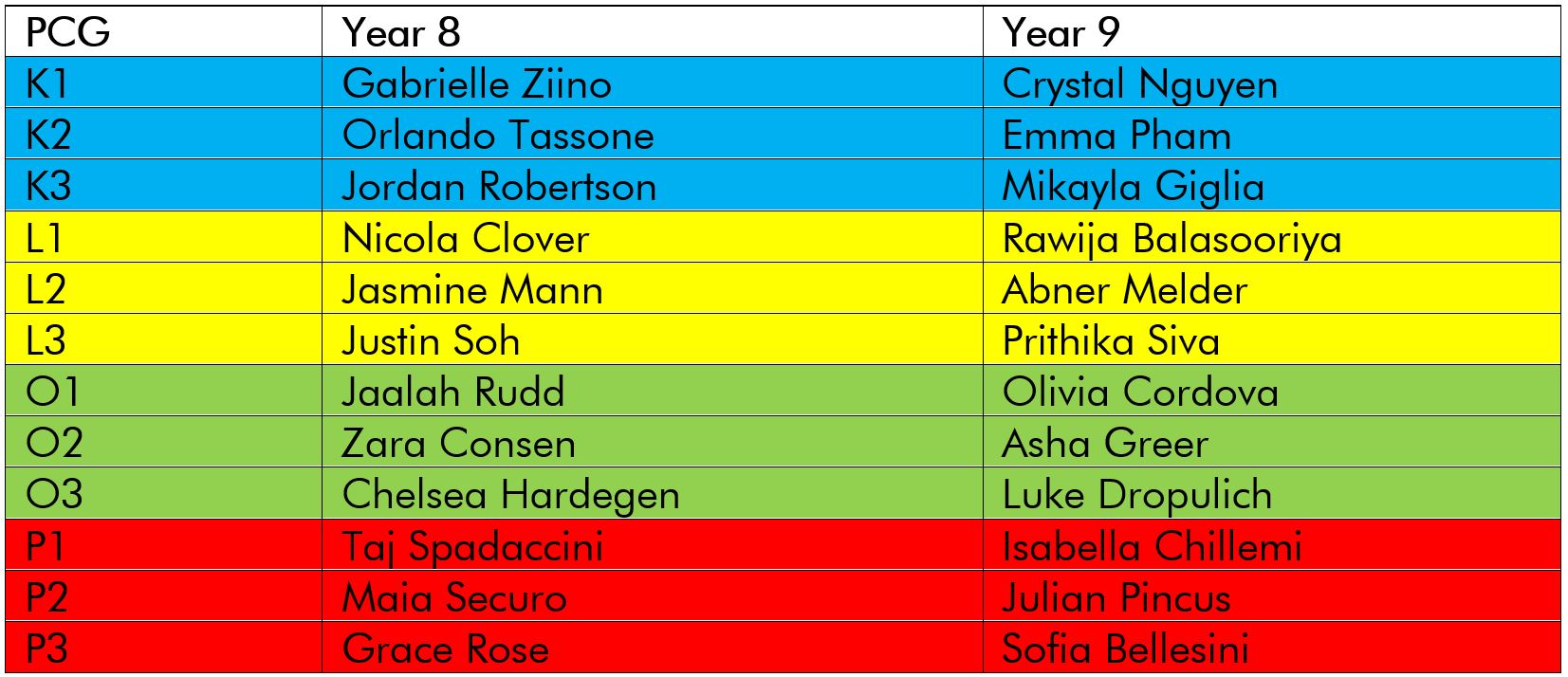 On behalf of the PCAs and Year 8 and 9 students, we thank them for accepting the role of House Representative. We know they will be a big help to their PCAs and Heads of Year throughout the year.
We also acknowledge and thank the parents and special guests who took time out of their day to come along to be a part of the induction ceremony and to see their child accept this responsibility. We look forward to a wonderful semester ahead working with these student leaders.
Mr Dion Rendall – Acting Head of Year 8
Ms Anna Greene – Acting Head of Year 9