Congratulations to the students below who were inducted as Year 9 House Representatives on Wednesday this week.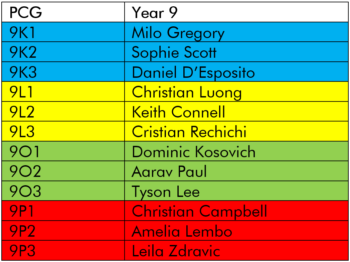 On behalf of their PCAs and Year 9 peers, we thank them for accepting the role of House Representative. We know they will be a big help to their PCAs and committees throughout Semester One.
It was fantastic to be able to celebrate this achievement with the full complement of Year 9 students and supportive parents, compared to this time last year under COVID conditions. Mr Swindells and I look forward to a wonderful semester ahead working with these student leaders to see what we can achieve together.
Mr Dion Rendall
Head of Year 9